The Beefboy is a big fan of Adrianne Curry. I don't think anyone beats the look or attitude of Adrianne. She's perfect as far as I'm concerned. Apparently, I'm not alone.
I got an email from someone who claimed to be Adrianne a while back. It would be nice to think that really was her, but there's no way to verify. Here it is:
"Alright, so a friend of mine has pointed your site out to me. He is an avid reader who has been informing me of all the wonderful nice fuckin shit your saying about me. I think your hilarious and your site provides good reads and views. Just want you to know I'll try to give her a look whenever I can. Keep postin those no name hot babes...New candy is always good candy! It's a privledge to be your broad of the moment.

Sincerely,
Adrianne Curry"
So, take it for what it's worth. Adrianne is much more than the "broad of the moment" as far as I'm concerned.
Dig it!
-The Beefboy
Short List of Credits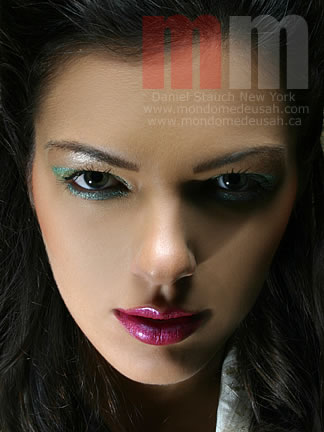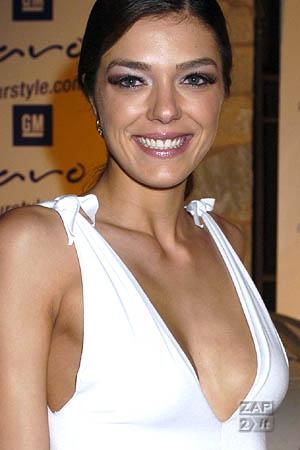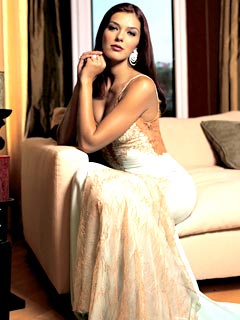 Adrianne Curry
---
Promo photo from My Fair Brady.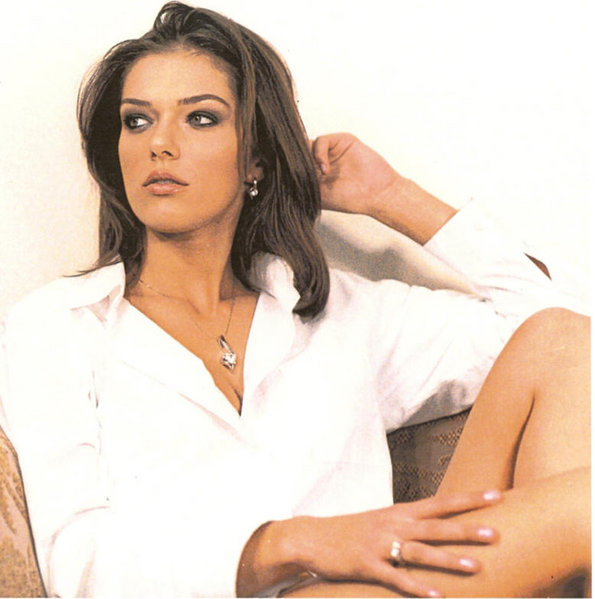 The following photos are obviously from a spread at Maxim Online.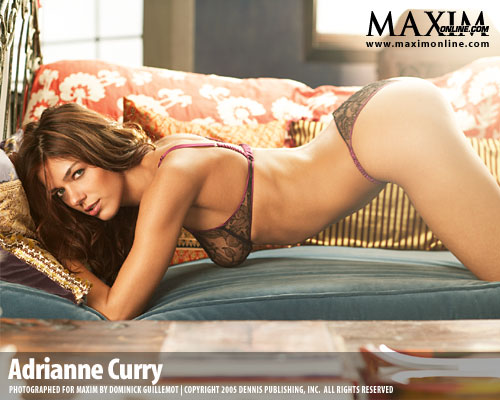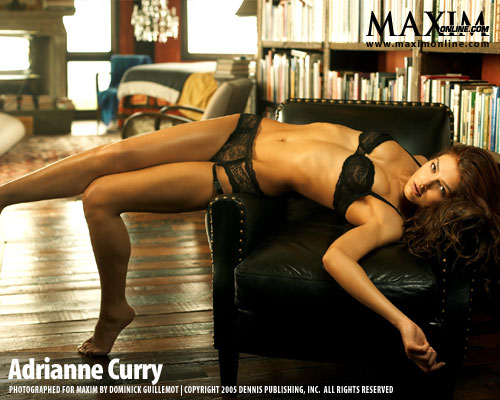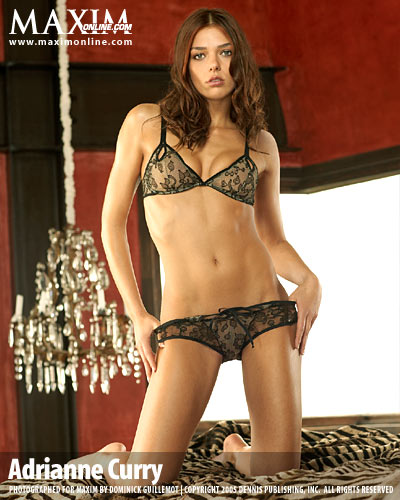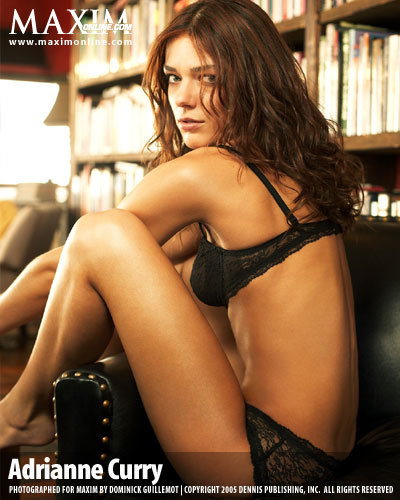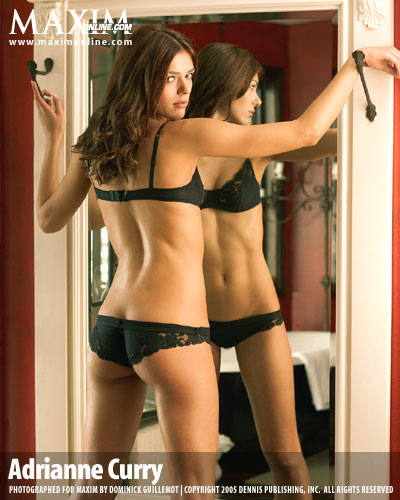 From a spread in Stuff magazine.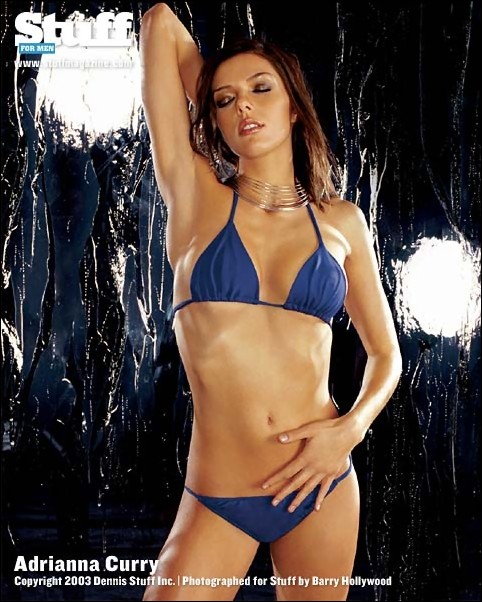 This last photo is a screen capture from VH1's Surreal Life where Adrianne Curry served as a naked sushi bar for the cast.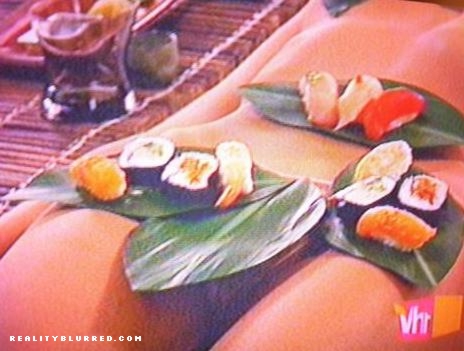 Want to see more Adrianne Curry? Her official photos are on the site below.
Click below for the official location of the Playboy Celebrity photos... plus every Playboy Playmate, Cybergirl, Co-Ed and Celebrity photos EVER for only $2.95! Limited time only. No kidding.