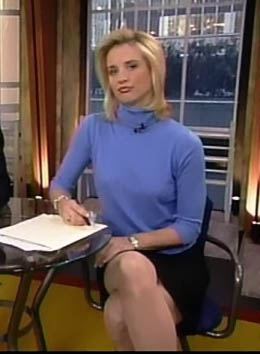 May 17, 2002
-When's the last time you checked out FOX News? The vast majority of chicks on FOX News are hot! While keeping up with the latest happenings, the Beefboy sees his fair share of cable news and network news (not to mention internet and newspaper sources) and nowhere else is this trend so apparent as at FOX News.
Now, the Beefboy is not the type to complain about a bevy of beauties, but you have to wonder why FOX News has become such a haven for heavenly honeys. So, sit back, relax, enjoy and let the Beefboy do, what the Beefboy does best…and that's break it right on down for you.
If you're a hot-blooded American male like the Beefboy, you should dial that clicker to FOX News the next time you need to catch up on George W's hi-jinx. Maybe you would prefer red hot redhead Molly Falconer, who appears on "Your World with Neil Cavuto" or Judith Regan from the aptly named "Judith Regan Tonight". Perhaps your bag is the pixie Meg Ryan minx Terry Keenan, host of "Cashin-In". Or, if you're prepared for the big leagues of babedom, try to catch Laurie Dhue every half hour during the afternoon. Ahhh…Laurie Dhue…the porcelain skin… the Disney-doe eyes… the pillowy soft smackers… and that golden mane of heathery hair… she's a complete vision of news casting naughtiness. While watching Laurie Dhue spout aphorisms about Osama bin Laden and economic malaise, all the Beefboy hears is flowers, and sunshine, and puppies and happiness. The point is that you won't have to wait long before seeing some healthy lovely if you've tuned into FOX News. Hell, even sow's ear, Greta Van Susteren, turned into a silk purse before landing on FOX's airwaves.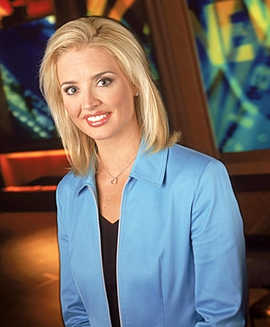 In the past, the face of broadcast news was Walter Cronkite; FOX News would like to erase that notion with a line-up of hotties that would serve as a viable alternative to Viagra. The answer's in the ratings, baby! Since coming on the scene, FOX News has managed to out-fox cable leader CNN and outright lay the smackdown on MSNBC, with fewer markets even. Look no further than the eye candy that FOX serves on a daily basis as a primary reason for their salacious supremacy.
The problem is that if FOX News is so concerned about ratings that they will actively seek out luscious broadcasters, then what else will FOX News do to ensure ratings? Not so long ago, all news divisions were ruled by the goal of providing the most in-depth analysis possible, whether it was boring or not. Now, news franchises are ruled by ratings, and more importantly, the almighty dollar. If there was a choice between doing a story on illegal immigration or the Robert Blake murder case, which one do you think would get the airplay? You don't have to be Beretta to figure this one out, Beefanatics.
By all means, drop by FOX News and soak up the best cast of Info-babes on the planet. Try to find a little special time to spend with the lovely and delicious Laurie Dhue, the Beefboy promises that it will be time well spent. However, if FOX News is the sum and content of your current event education then you're just sucking hind tit.
Dig it!
-The Beefboy